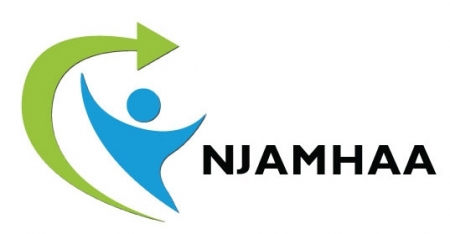 September Is National Recovery Month
Peer groups are "vastly underrated and [are often] unrecognized by the general public," stated addiction medicine specialist and media personality Dr. Drew Pinsky during a recent interview with Warriors Heart Co-Founder and Retired U.S. Army Special Forces Officer Thomas Spooner in an episode of The Dr. Drew Podcast. Spooner described his personal struggles with substance use disorders, post-traumatic stress disorder and trauma that he experienced while serving in the military. He also said that the recovery programs that his organization provides are framed as a "training program" that allows the clients to "get back into the fight, whether that is in living or on the job." National Recovery Month presents an important opportunity to inform communities about recovery services and focuses on the ways that recovery services are provided. This allows for innovative approaches to be taken to ensure that all people can access these services so they can live healthier lives.
The New Jersey Division of Mental Health and Addiction Services defines certified peer recovery specialists as individuals who are successfully living in recovery with mental illness and/or substance use disorders who provide support to others based on their individual experiences. They provide non-clinical, strength-based assistance to support long-term recovery and to reduce the likelihood of a return to substance use. By sharing life experiences, peer support specialists can offer insight into individuals' treatment, in addition to providing mentorship, coaching and advocacy. Peer recovery specialists can also reach out to individuals' family members, friends and treatment teams on their behalf, as well as provide linkages to specialty services if needed. Peer services that are covered by NJ FamilyCare require that each peer recovery specialist be supervised by a licensed, competent behavioral health professional.
North Dakota's Department of Human Services highlights that peer support specialists can serve as a pro-social model and establish positive relationships with individuals who are in treatment or recovery. The National Association of Peer Supporters states that peer support has contributed to decreases in morbidity and mortality rates and increases in self-reported health status and self-care skills by people in recovery. In recent years, there has been evidence that supports the effectiveness of peer support specialists. According to Mental Health America, peer support specialists help reduce re-hospitalization rates and the number of initial inpatient stays; lower the need for and overall costs of treatment services; and increase the use of outpatient services and quality of life outcomes.
"Recovery is an integral step in the continuum of care for individuals with mental illness or a substance use disorder. Peer support specialists can provide support to individuals in recovery in a very unique and powerful way. It gives a person in recovery another person whom they identify with in their struggles. A peer support specialist can also serve as a role model as to what individuals' lives could look like later in the recovery process. National Recovery Month gives us all the opportunity to celebrate the hard work and dedication of peer support specialists and all behavioral health professionals whose services enable individuals to reach their full potential, improve their health and live self-directed lives," said Debra L. Wentz, PhD, President and CEO of the New Jersey Association of Mental Health and Addiction Agencies.
National Recovery Month promotes and supports new evidence-based treatment and recovery practices. It also provides the opportunity to highlight the recovery community and the dedication of providers who help make recovery possible. Individuals can take action by writing to their Congressional representatives and local government officials, encouraging them to sign proclamations in support of National Recovery Month.