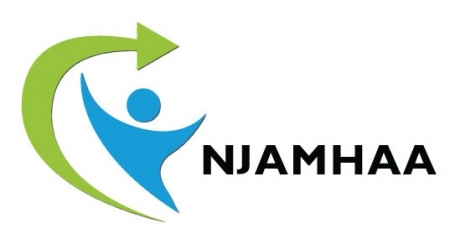 NJAMHAA's and Attitude in Reverse®'s Suicide Prevention Conference Will Take Place on September 20th
"Mental health should not scare or shock people. However, that is what ends up happening when it is discussed in an inappropriate context," according to Bryce Dershem, a recent high school graduate, who will deliver the keynote presentation, Breaking Barriers, at the New Jersey Association of Mental Health and Addiction Agencies' (NJAMHAA's) and Attitudes In Reverse®'s (AIR™'s) 9th Annual Suicide Prevention Conference, Back to School: Breaking the Barriers, which will be held virtually on September 20, 2021 from 9:00 a.m. to 1:00 p.m. Dershem will discuss the importance of eliminating barriers for students to obtain mental health care services. "Without talking about mental health in a certain way, many students turn to social media and the Internet for information. This can result in misinformation and triggering behaviors in students who are already struggling with their mental health, which can perpetuate a cycle of harm," Dershem added.
Schools must create safe and supportive environments for all students so they can succeed academically while maintaining and strengthening their mental and physical health. As stated by the Centers for Disease Control and Prevention (CDC), for youth to thrive in schools and their communities, they need to feel physically, socially and emotionally safe and supported. This is especially true for youth who identify as members of the lesbian-gay-bisexual-transgender-queer-or-questioning-intersex-asexual-plus (LGBTQIA+) community and students who suffer from mental illness. Acceptance in the school community will be discussed by Rosetta D. Treece, EdD, Superintendent of Schools for the Hopewell Valley Regional School District, during the Suicide Prevention Conference.
The CDC's 2015 Youth Risk Behavior Survey that exclusively surveyed LGBTQIA+ youth shows that 10 percent of respondents were threatened or injured with weapons on school property. The survey also reveals that 34 percent of respondents were bullied at school, while 28 percent were cyberbullied. Approximately 18 percent of LGBTQIA+ students reported experiencing intimate partner violence and 23 percent indicated that they dated someone who had experienced sexual dating violence. This exposure to violence can have negative impacts on the education and health of a young person, regardless of their sexual orientation or gender identity. LGBTQIA+ students are more likely to not attend school for at least one day during a 30-day period. Being frequently absent from school has been connected to low graduation rates, which can have lifelong consequences. The exposure to violence also puts LGBTQIA+ youth at a greater risk for depression, substance use and self-harm.
Dershem, who identifies as queer, said that while he went through a lot of challenges in high school, it was a period of transformation and that he grew into the strong person he is proud to be. He said that his school did not have many mental health services, such as referrals to treatment, but that the great form of support came from his teachers and his academic counselor, who were especially encouraging and accommodating when Dershem was in treatment for an eating disorder. This reassurance and flexibility resulted in Dershem becoming the valedictorian of his graduating class.
At his high school's graduation ceremony, Dershem courageously delivered an emotional valedictorian speech during which he described himself as "formerly suicidal, formerly anorexic [and] queer." Dershem said he wrote his speech in this way to bring awareness to mental health, to combat the stigma associated with mental illness and to "let everyone know that they were not alone." As Dershem made his speech, he was nervous and knew that there was a chance that the school administration could cut his microphone after they asked him to eliminate the parts about mental health and his sexual orientation. He decided to still discuss these topics to "fight oppression against those with mental illness." When Derhsem's microphone was cut, people started cheering, which he said empowered him and gave him the pride and passion that he needed to finish his speech.
He concluded his speech by saying, "Before we can even start down this road of self-discovery, we've got to make sure we are doing okay and can handle the drive, especially when it comes to mental health." Dershem was met with a standing ovation from the crowd, which "meant the world" to him. "For me, this proved that my speech was important and that what I discussed should not be stigmatized. This was confirmed when a woman who worked for the school came up to me and told me that her son died by suicide and that my speech meant a lot to her," said Dershem.
"The courage of Bryce and other students help their peers who are struggling with their mental health by normalizing struggles that people can face. It can make a profound difference in other people's lives. Bryce is an extraordinary young man and I am so proud of him for staying true to who he is and what he wanted to say in his speech. It emphasizes that some students need to be connected to resources and mental health treatment professionals. The goal of NJAMHAA and AIR's Suicide Prevention Conference is to reduce the stigma around mental illness and suicide, as well as to encourage positive mental health practices. I hope that both this event and Bryce's speech inspire students who are struggling to seek treatment and that dialogue can be established between students and school administrators regarding mental health support," said Debra L. Wentz, PhD, President and CEO of NJAMHAA.
"We are excited for attendees to hear Bryce's keynote speech. He offers the critical student perspective, which can shine a light on the mental health issues that students often struggle with. We are thrilled to feature a school administrator who will discuss building diversity and acceptance in schools and overcoming the stigma surrounding mental illness. Attendees will also have the opportunity to learn about AIR's school-based therapy dog program and how dogs can support mental health and suicide prevention," said Tricia Baker, YMHFA, CPDT-KA, Co-Founder of AIR.
"We would like to thank Hackensack Meridian Carrier Clinic, the Society for the Prevention of Teen Suicide and the American Foundation for Suicide Prevention - New Jersey Chapter for co-sponsoring this event. These partnerships enable us to present this critical information to everyone who works with children, as well as parents. This event and National Suicide Prevention Week present an opportunity to discuss mental health and suicide, which can lead to ways to prevent suicide and increase access to mental health resources," Kurtis Baker, YMHFA, CFP®, Co-Founder of AIR.
In addition to Dr. Treece's presentation and Dershem's keynote speech, there will be a panel about overcoming stigma featuring Dr. Treece; Dershem; Gerard Dalton, MA, Principal of the West Windsor-Plainsboro Regional School District; and Randy Radd, MSW, LCSW, School Social Worker for Hamilton Township Public Schools. Susan Tellone, RN, BS, CSN, MSN, Clinical Director for the Society for the Prevention of Teen Suicide, will discuss what to look for to determine if a student may be struggling with their mental health. Tricia Baker will discuss how to establish a school-based therapy dog program and how dogs support mental health and suicide prevention.
To register for the conference, visit www.njamhaa.org/events.