Employment Ads
Employment Ad
With the many changes taking place in the behavioral healthcare environment and the reconfiguration of agencies, many staff openings are becoming available, and many individuals are seeking positions. As a result, NJAMHAA has been offering this classified-ad service to both members and nonmembers: A fee for placing the posting and the cost of the communication has been paid for by the individual advertising the position.
---------------------------------------------------------------------------------------------
Position Opening: Care Manager Supervisor
MonmouthCares (//www.monmouthcares.org/) is a progressive non-profit agency providing care management for children and youth with complex needs. We are part of Children's System of Care (CSOC) in New Jersey and use a wraparound model to help families achieve their visions. Our mission is to facilitate positive change so that children with emotional and behavioral challenges along with their families have the greatest opportunity to live, thrive, and develop in their communities. These youth may also have intellectual/developmental, substance use, and/or physical health challenges.
We are currently seeking a creative coach to lead one of the Care Manager groups within the Care Management Department.
Position Responsibilities:
Reporting to Director of Operations, the Care Manager Supervisor is responsible supervising, coaching, and developing a team of care managers to carry out MonmouthCares' mission by delivering quality care management, using the wraparound model.
The Care Manager Supervisor plays a key role in building and leading a high-performing team of Care Managers by carrying out the following responsibilities:
Building partnerships with Children's System of Care partners, including schools, juvenile justice system, mental health providers, and DCP&P
Developing competencies in care management and wraparound principles, and ensuring that all required duties of care management, as implemented by the Care Managers, are met
Identifying team members' strengths and areas for improvement through on-going assessment of competencies and performance
Retaining talent through performance coaching, employee engagement, and timely reward & recognition
Developing high performance teams, motivating and building trust within and across teams
Ensuring that every child has a comprehensive Designated Record Set (DRS) and database record, and that the records are maintained throughout the youth's enrollment
Analyzing performance data provided by Quality Improvement Team and making recommendations for improvement
Providing critical information to Senior Management regarding quality of service delivery and resources
Serving as liaison to the Contracted Systems Administrator (CSA) on matters directly relating to child and family services and required approvals
Serving on-call duty on a rotating basis and ensuring that Care Managers follow After-Hour policies and procedures for 24-hour emergency coverage for MonmouthCares
Qualifications:

Skills:
Technology savvy and proficient in MS Office and Outlook
Strategic thinking, performance management, communication, engagement, planning, organizing, time management, facilitation, team building, crisis management, supervision, coaching, advocacy, change management, problem solving, root cause analysis, and conflict management.
Review of clinical evaluations
Bi-lingual (Spanish)highly desirable
Personal qualities:
o Respectful, creative, compassionate and willing to learn
o Emotionally intelligent
o Proactive, supportive, positive, optimistic, non-judgmental, persevering, empathetic, patient
o Forthright and direct, takes ownership of and accountability for outcomes
o Enjoy and skilled in helping others grow
Education/Credentials:
o Master's degree in social work, psychology or counseling
o LSW or LAC required; LCSW or LPC preferred
Knowledge and Experience:
o Knowledge in any of the following disciplines: child & adolescent development, child welfare system, juvenile justice, special education, human behavior and psychology, mental health
o Minimum 3 years of experience working with children who have complex needs
o Minimum 3 years of experience with Children's System of Care
o Minimum 2 years of supervisor experience in one of the following fields: children's mental health, child welfare, juvenile justice, special education, developmental disabilities, human services, behavioral health
o Knowledge and experience in Wraparound preferred
MonmouthCares is an equal opportunity employer. We strive to provide a positive and supportive work environment. If you are interested and qualified, please send resume and cover letter to:
Chuni Li, Ph.D. SPHR
Director, HR & OD, MonmouthCares
cli@monmouthcares.org
Tel: 732-222-8008 x162, Fax: 732-222-9305
185 State Highway 36, Building B1, West Long Branch, NJ 07764
Posted Nov. 18, 2021
---------------------------------------------------------------------------------------------
Rutgers University Integrated Substance Use Disorder Training Program (RUISTP) Announces One-Year Fellowship Opportunities
Posting Summary
This a unique opportunity to be a Fellow in the newly formed Rutgers University Integrated Substance Use Disorder Training Program (RUISTP). The RUISTP is a federally funded, one-year, full-time, interprofessional fellowship program for licensed psychologists, social workers, physician assistants, and nurse practitioners. Selected Fellows will have the opportunity to gain distinctive expertise in team-based integrated healthcare and substance use disorder (SUD) service delivery in primary care medical settings. As part of the largest academic medical center in New Jersey, Rutgers University Behavioral Health Care offers an ideal environment to receive exclusive and specialized training in diverse treatment settings in underserved areas of the state. Fellows will have access to a large network of national and university-affiliated experts in health sciences and healthcare delivery, as well as access to university-wide educational and professional development resources. As an addedbonus, we are centrally located in close proximity to both the NewYork and Philadelphia metropolitan areas.
Clinical Training
Fellows will be matched to a participating clinical training site based on tailored assessments of Fellows' training needs and interests. Fellows will receive intensive clinical training and robust didactics in integrated behavioral healthcare and SUD treatment. The RUISTP will prepare Fellows to deliver evidence-based opioid use disorder (OUD) treatment; nurse practitioners and physician assistants will specifically obtain DATA-2000 waivers for the medication treatment of OUD. All clinical sites are in high-need, medically underserved communities of New Jersey.
Research Opportunities
In addition to clinical training, Fellows will have the opportunity to engage in research as desired and in accordance with professional development goals. As one of the nation's leading public academic research centers, Rutgers University offers Fellows the chance to learn more about and engage in meaningful clinical and health sciences research.
Qualifications Based on Profession
Psychologist: PhD or PsyDin clinicalpsychology. Experience or interest in health psychology preferred but not required. Candidate must be licensed in the State of New Jersey as a Clinical Psychologist. If licensed in another state, candidate must present a one-year unsupervised temporary permit in order to work in New Jersey.
Social Worker: MA in social work with LCSW licensure in the state of New Jersey. Experience or training in medical environments preferred but not required.
Physician Assistant: Graduation from a PA Program approved by the Commission on Accreditation of Allied Health Education Programs (CAAHEP). Certification from the National Commission for Certification of Physician Assistants (NCCPA). New Jersey License from the State Board of Medical Examiners-Physician Advisory Committee. BLS required.
Advanced Practice Nurse: Minimum of MS degree in Nursing with prescriptive ability in NJ. CurrentNJ Board of Nursing Certification as an Advanced PracticeNurse. Certification or experience in psychiatric mental health nursing preferred but not required. CDS and DEA Registration numbers required.
The successful candidates will:
Have interest and/or experience in team-based care with members of an interprofessional care team
Have interest and/or experience with integrated care, behavioral medicine, and substance use disorder treatment
Have comfort working in behavioral health and primary care medical settings
Be enthusiastic, innovative, and self-motivated
Have excellent communication, collaboration, and problem-solving skills
Have the ability to interact effectively and sustain relationships with program administrators, colleagues, and peer Fellows
Benefits
Salary is competitive and commensurate with experience. Fellows will be provided with standard benefits including health insurance and paid time off. Funding is available for materials and professional development related to program goals.
Due Date and Timeline
Applications will be received on a rolling basis until positions are filled.This is a one-year appointment. The intended start date is as early as January 2022.
How to apply
Interested applicants should submit
Personal statement outlining clinical interests, other academic interests, qualifications, and professional goals
Curriculum vitae
Two letters of recommendation
To apply and submit materials, go to:
Psychologists: https://jobs.rutgers.edu/postings/146928
Social Workers: https://jobs.rutgers.edu/postings/146920
Physician Assistants: https://jobs.rutgers.edu/postings/146900
Advance Practice Nurses: https://jobs.rutgers.edu/postings/146919
For additional information, contact the Program Director, Holly Lister, PhD at holly.lister@rutgers.edu.
Posted Nov. 16, 2021
---------------------------------------------------------------------------------------------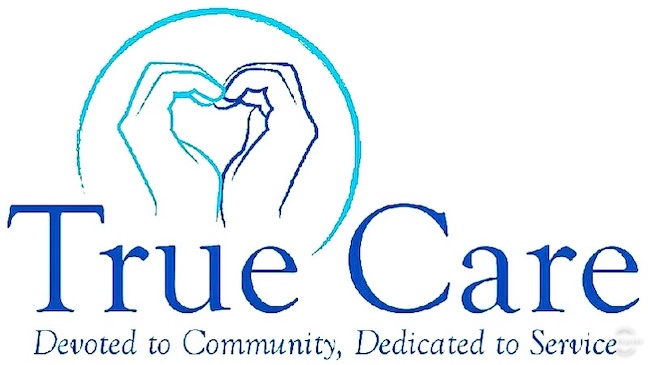 Clinical Supervisor - LPC or LCSW (ACS Required)

True Care Mental Health Clinic, LLC is a Mental health Outpatient Clinic licensed by the State of New Jersey. We are currently looking to hire a part-time (15hrs a week to start) contracted Clinical Supervisor licensed in the State of New Jersey.

Responsibilities
• Conducting weekly supervision sessions with interns and provisionally licensed clinical staff members.
• Sign off on interns and provisionally licensed clinical staff member's clinical documentation.
• Reviews clinical documentation for completeness, consistency, and quality of mental health services provided including application of proper techniques; ensures compliance with state and federal mandates.
• Participate in conference meetings with potential interns, school professionals such as professors and admissions coordinators
• Carry a small caseload comprised of 5-10 clients.

Qualifications:
• At least five years providing mental health services to individuals and families preferred.
• Minimum of two years of experience providing clinical supervision to provisionally licensed and/or interns.
• Unrestricted New Jersey mental health license such as Licensed Professional Counselor (LPC), Licensed Clinical Social Worker (LCSW)
• Advanced Clinical Supervisor (ACS) (Required)

Compensation: $38/hour
Please email your resumes to truecaremhc@gmail.com to apply.
Posted Nov. 10, 2021
---------------------------------------------------------------------------------------------



CADC, LCADC- Full Time- Sign On Bonus

Long term residential facility for adults suffering from substance use disorders located in New Brunswick, NJ is seeking a full-time CADC or LCADC to work in an exciting atmosphere alongside a team of skilled professionals. Candidate must have experience in addiction treatment, proficient with electronic health records, excellent group skills, case management, oral and written communication as well as Microsoft proficient. Responsibilities include conducting individual and group counseling, supervise a caseload, etc.

Interested candidates, send resume to jzbinden@damonhouse.org.

Posted Nov. 2, 2021
---------------------------------------------------------------------------------------------

Posted Nov. 2, 2021
Medical Billing Supervisor
Legacy Treatment Services
Full-Time
Sign-on Bonus & Retention Bonus!!!
Education, Skills & Experience:
Bachelor's Degree and current Certification in Medical Billing/Coding.
Certification preferred with a minimum of 5 years medical coding experience.
10 years of medical billing and Behavioral Health/Substance Abuse experience.
Strong time management skills and professional knowledge level of Excel.
Experience in computerized billing and collection systems, analytical skills, attention to detail, and oral and written communication skills.
Job Description:
The Certified Medical Coder and Billing Manager complies with all legal requirements regarding coding procedures and practices in a Behavioral Health/Psychiatric/Substance Abuse environment. They will conduct fiscal audits and coding reviews to ensure all documentation is clear, accurate, and aligns with claiming. Supervise and manage a department operational workflow, including but not limited to assignments, coordination of projects, and timely financial reporting. Coordinates with Finance and other department procedures for Medicaid, private and third-party contract payments. Ensure all denials/claims are addressed with an emphasis on coding corrections as needed.
Follw up with insurance companies regarding coding errors and disputes. Follow contract guidelines and ensure maximum fees are collected. Assists in the month-end close process as it relates to Finance reporting. Competent to operate databases such as CareLogic & NJSAMS to provide reporting as needed for programs. Monitor acceptance and rejection reports along with claim denials for timely resolutions.
About Legacy Treatment Services:
Legacy Treatment Services is a behavioral and mental health social services agency. Legacy provides services to over 20,000 adults, youth, and adolescences throughout 17 counties in NJ. Legacy's mission is to change the behavioral health and social service outcomes for people of all ages from surviving to thriving.
Interested and qualified candidates can apply via: https://www.ziprecruiter.com/job/b4a8ed4d
Visit https://www.legacytreatment.org to learn more about Legacy Treatment Services.
Posted Oct. 27, 2021
---------------------------------------------------------------------------------------------
Jewish Family Service of Somerset, Hunterdon and Warren Counties Seeks New Executive Director

Jewish Family Service (JFS) was founded in 1980 as a non-sectarian agency providing affordable social services to families and individuals. Based in Somerville, New Jersey, we serve Somerset, Hunterdon, and Warren counties. Our programs include outpatient mental health counseling, seniors services, home visitation services, special needs and family support programs, volunteer programs, Holocaust survivors program, career counseling and more.

We have a strong operating budget, a generous endowment, as well as very active community and donor support. We provide services to all ages and all populations representative of the counties we serve. We have a strong operating budget, a generous endowment and a very active community and donor support.

We are recruiting a replacement for our retiring Executive Director to lead the dedicated staff and Board of Directors.

Executive Director Duties Include:
- Develop, interpret and apply policies set by the Board.
- Evaluate community and agency needs and adapt and implement new services.
- Market and promote the agency and its services in the community.
- Excellent verbal and written communication skills.
- Ensure that properly credentialed and experienced staff are recruited, hired, and scheduled to meet the needs of the agency.
- Obtain grant funding and manage contracts.
- Assist Board of Directors in planning and evaluating progress.
- Oversee budgets and financial records.
- Possess overall management skills and be open to new needs within the community.
- Attend all board and committee meetings daytime and evenings as required.

Requirements:
- Minimum 5 years of executive management experience.
- Master's Degree in at least one of the following: social services, non-profit management, mental health, business administration, human services, behavioral sciences, or a related field.
- Familiarity with Jewish traditions and culture.
- Fluency with information technology,
- Fundraising and grant writing experience.

Preferred Experiences:
- Service as a Deputy Director or CEO
- Leadership in mental health

Please send correspondence and resume / CV to jfs-president@jewishfamilysvc.org .

Posted Oct. 19, 2021
---------------------------------------------------------------------------------------------
AtlantiCare Behavioral Health Job Fair
October 27, 2021
9 a.m. to 4 p.m.

AtlantiCare Life Center
2500 English Creek Avenue, Suite 200
Egg Harbor Township, NJ
Job openings
Director of Outreach
Director of Adult Acute Partial
Sr. Therapists, LCSW required
Therapists I LSW required
Therapists II LCSW required
Case Managers
Social Workers
Peer Specialists
Crisis Intervention Specialists
Excellent Benefits
Medical, Dental, Vision
Retirement Savings Plan
Tuition Reimbursement
PTO

Come Be Part of the AtlantiCare Team
Please apply at www.atlanticare.org.
Posted Oct. 11, 2021
---------------------------------------------------------------------------------------------

Family and Children's Services (FACS) is an independent non-profit behavioral health and social services agency based in Elizabeth, NJ serving Union County and the surrounding areas with an emphasis on those most vulnerable, at-risk, disadvantaged and under-served. We are seeking top notch professionals to fill several rewarding roles:

1. Therapist/Licensed Social Worker (LSW) – Visitation
Provide culturally competent face-to-face therapeutic parent-child visitation and reunification services in office and in-home (or other community location), via a family-centered treatment approach from intake through completion of service.
Click here to read the full description.
2. Therapist/Licensed Social Worker (LSW) – Outpatient
Provide culturally competent individual and family therapy to families involved in the child welfare system. Service delivery is via a family-centered, trauma-informed approach within a treatment team framework, from intake through completion of service.
Click here to read the full description.
Position 1 and 2 Requirements: Master's level license (LSW, LCSW, LAC, etc.), experience providing therapy services to children/adolescents/families, strong communication skills, experience with evidenced-based treatments preferred, Bilingual/Spanish-English preferred.
3. Therapist/Licensed Social Worker (LSW) – Family Stabilization
Provide culturally competent face-to-face therapy in-office and in-home to families involved in the child welfare system, via a family-centered treatment approach from intake through completion of service. Partner with family members to develop a family focused, child centered treatment approach that addresses clinical and concrete needs.
Click here to read the full description.
Position 3 Requirements: Master's level license (LSW, LCSW, LAC, etc.), experience providing therapy services to children/adolescents/families, strong communication skills, experience with evidenced-based treatments preferred, Bilingual/Spanish-English required.

4. Therapist/Licensed Clinical Social Worker (LCSW) – Per Diem
Provide culturally competent, goal-oriented, needs-based clinical interventions that address emotional and behavioral challenges of youth and their families. The therapist will typically provide these services in the child's home; the therapy is designed to successfully maintain youth in the home and community.
Click here to read the full description.

Position 4 Requirements: Master's level clinical license (LCSW, LPC, etc.), experience providing therapy services to children/adolescents/families, strong communication skills, experience with evidenced-based treatments preferred, Bilingual/Spanish-English preferred.

5. Psychologist – Per Diem
Provide psychological testing and evaluation for children, adolescents, and adults for the purpose of diagnosis and treatment recommendations. Assessments may be conducted on-site at FACS's Elizabeth office or via telehealth as appropriate and as allowed by government regulations. Depending on referral activity, expected number of hours will be 10-20 per month
Click here to read the full description.

Position 5 Requirements: New Jersey State Licensed Psy.D. or Ph.D. level. Strong organizational and interpersonal skills. Excellent written/verbal skills. Have flexibility scheduling home-based telehealth sessions. Bilingual English/Spanish preferred.

6. Receptionist – Part-time
Provide office assistance and clerical support, including records management and front desk responsibilities.
Position 6 Requirements: College degree or minimum of 2 years' receptionist experience required, working knowledge of Microsoft Office Suite required, working knowledge of EHR preferred. Bilingual/Spanish-English required.
Click here to read the full description.

To Apply: Send resumes to hr@facsnj.org or apply directly using the links above.

Note: All candidates will be required to show valid proof of full vaccination for COVID-19 before commencing work, unless they receive an approved reasonable accommodation from Family and Children's Services.

Posted Oct. 7, 2021
---------------------------------------------------------------------------------------------
Posted Sept. 21, 2021
---------------------------------------------------------------------------------------------