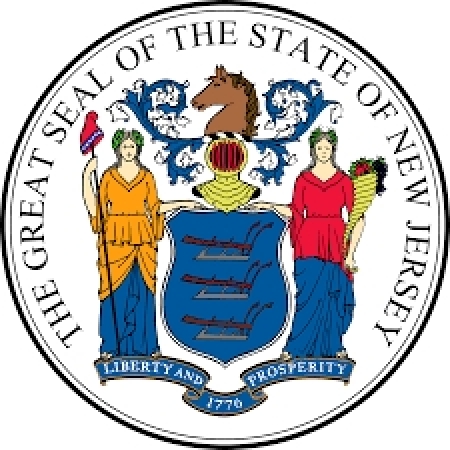 September 12, 2023
On Friday, September 8, 2023, Governor Phil Murphy swore in New Jersey Secretary of State Tahesha L. Way, JD, as Lieutenant Governor of New Jersey, just over a month after the passing of Lieutenant Governor Sheila Oliver. Way's appointment became effective immediately after her swearing-in ceremony.
Lt. GovernorWay has been serving as the New Jersey Secretary of State since 2018, and will continue to do so in addition to her position as Lt. Governor. She was quoted on njbizmagazine.com saying, "I submit this promise to the people of New Jersey that, like Sheila, I will dedicate every day to fighting for the forgotten families of our state . . . I will do everything to ensure no parent will have to suffer the indignity between choosing to put food on the table or keeping a roof over their child's head. I will protect our fundamental freedoms so that every resident of our state can make their own healthcare decisions, can access affordable higher education, marry who they love, and live as who they are in their hearts. … Of course, I will make certain New Jersey remains the best and safest state to raise a family."
Governor Murphy was also quoted, saying, "Tahesha has been a vital member of our administration since day one . . . She has dedicated every ounce of herself to serving our state's families. She has demonstrated that she can handle the single and most important responsibility of any lieutenant governor: being ready to step in and serve as governor if needed. Tahesha is brilliant and battle-tested and represents the very best of New Jersey."
Lieutenant Governor Way is a graduate of Brown University, where she served as Vice President of the collegiate chapter of the National Association for the Advancement of Colored People (NAACP), President of the Iota Alpha chapter of Alpha Kappa Alpha Sorority, Inc., taught religious education, and was a radio announcer for WBRU-FM. She holds a JD from the University of Virginia School of Law at Charlottesville, where she clerked for the Virginia Legal Aid Society and the United Steelworkers of America.
Click here to read more on this story, and click here to read more on Lt. Governor Tahesha Way.