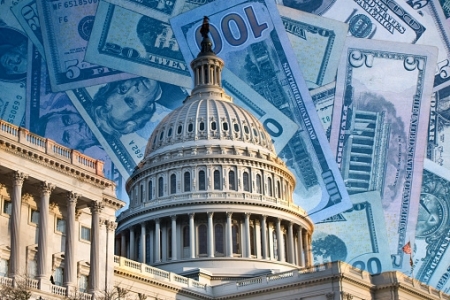 May 2, 2023
Many of the health flexibilities granted in response to the COVID-19 pandemic are tied to the federal Public Health Emergency (PHE), which is set to expire in just 10 days on May 11, 2023. Ahead of the end of the PHE, KFF has published a new resource, Timeline of End Dates for Key Health-Related Flexibilities Provided Through COVID-19 Emergency Declarations, Legislation, and Administrative Actions.
The timeline provides dates for the end of specific flexibilities and provisions, as well as how each end date is determined and under which authority. A high volume of flexibilities is set to end on May 11th, and others have been extended to 2025.
The timeline also includes past flexibilities that have since ended. The next date for which flexibilities are scheduled to end on is the end of the PHE, May 11th. All the health-related flexibilities scheduled to end on May 11th, as reported by KFF, are as follows:
Medicaid option to cover uninsured for COVID-19 vaccines, tests and treatments
Medicaid Disaster-Relief State Plan Amendments
Medicaid Section 1135 Waivers
Requirement that private insurers and Medicare provide eight free at-home COVID-19 tests/month per beneficiary
Requirement of no cost sharing for PCR/provider-ordered tests and testing visits for those with private insurance and Medicare Advantage
Requirement of no cost sharing for testing-related visits for those with traditional Medicare
Requirement that private plans/issuers cover out-of-network COVID-19 vaccines without cost sharing
Requirement that Medicare Part D plans issue a 90-day supply upon enrollee request and relax "refill-too-soon" edits
20% Medicare payment increase for COVID-19 hospitalizations
Certain telehealth flexibilities (e.g., prescribing controlled substances via telemedicine)
U.S. Department of Health and Human Services' authority to require reporting of COVID-19 laboratory data
Pandemic Electronic Benefit Transfer (P-EBT) food benefits for children under 6
Child and Adult Care Food Program for young adults in shelters
Federal Emergency Management Agency Public Assistance Support
Title 42 border restrictions
Click here to access the full resource from KFF for more information and the full comprehensive list of health-related flexibilities and their end dates.