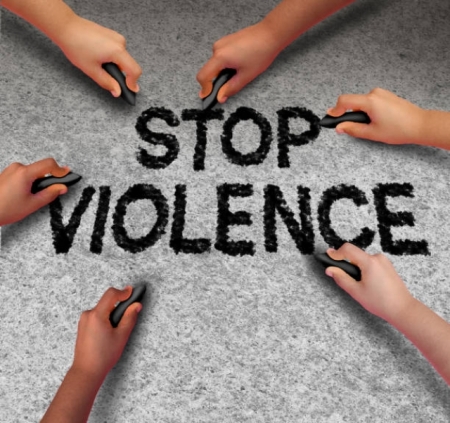 March 28, 2023
Statement from Debra L. Wentz, PhD, President and CEO
Barely three months into 2023, the 89th school shooting of the year occurred in Nashville yesterday. Actions must be taken immediately and on an ongoing basis - through strong legislation and expansion of the behavioral healthcare workforce - to prevent more tragedies in the future.
The New Jersey Association of Mental Health and Addiction Agencies, Inc. (NJAMHAA) is devastated to hear about the tragic loss of three students and three teachers and sends deepest, heartfelt condolences to the families, friends and communities affected by these tragic deaths.
As we anticipate that the dreadful elementary-school shooting will be a focus in the news for quite some time, it is important to emphasize that the repeated focus on the incident in traditional and social media can exacerbate the anguish or cause secondary trauma in many children, as well as adults. Immediate and ongoing access to treatment and support services is essential for all individuals to cope with the various traumas they have endured and will likely continue to experience.
New Jersey residents' lives could be at risk and safety measures must be taken immediately. Strong legislation to help prevent such dreadful violence from happening again is essential.
In addition, steps must be taken to help everyone cope with the tragic impact of violence. Individuals who are directly involved in violent situations, as well as many others who are indirectly impacted, are likely to experience depression and anxiety and, therefore, need immediate and ongoing mental health care.
In fact, the need for services to address mental illnesses - as well as substance use disorders, which commonly co-exist with mental illnesses - has been increasing for years. The demand has risen dramatically during the pandemic, and incidents of violence add to the need for treatment and support services. However, many individuals do not receive the care they need because of the behavioral healthcare workforce crisis.
NJAMHAA is grateful that Governor Phil Murphy's proposed FY2024 budget includes funding to expand and strengthen the behavioral healthcare workforce. We urge State Legislators to keep all of these provisions in the final budget bill and include other appropriations to strengthen the behavioral healthcare system and, as a result, significantly improve quality of life for every New Jersey resident. Please click here to read all of NJAMHAA's budget and legislative priorities.
Everyone can help others when traumatic incidents occur, whether or not professional services are sought. Below are signs of trauma in children and adolescents, followed by guidelines for helping youth cope with trauma.
Signs of trauma include:
- Becoming obsessed with and extremely worried about personal safety, mortality and death.
- Sleeping or eating too much or too little.
- Being angry or irritable.
- Having difficulty separating from parents; exhibiting behaviors of regression.
- Being passive and feeling helpless.
- Refusing to go to school and avoiding other places and people.
- Experiencing night terrors and panic attacks.
Recognizing these signs can help begin discussions, especially with teens, who may not otherwise share that they experienced traumatic events.
How to help:
- Make youth feel safe.
- Act calmly.
- Maintain routines as much as possible.
- Help them enjoy themselves; provide positive distractions.
- Be brief and honest in discussing traumatic incidents and encourage them to ask questions.
- Prevent or limit exposure to news coverage.
- Let youth know that their feelings are normal and that people express emotions in different ways.
- Share your feelings. This will help your children to not feel alone.
If you or a loved one are experiencing a mental health crisis, there are many ways to reach out for help. The National Suicide & Crisis Lifeline number is 988. There are crisis services throughout New Jersey such as Screening Centers and Early Intervention Support Services Programs that can be contacted directly. Here is the Division of Mental Health and Addiction Services listing of services by county and by type. For referrals to children's and youths' crisis services, call PerformCare at 877-652-7624.