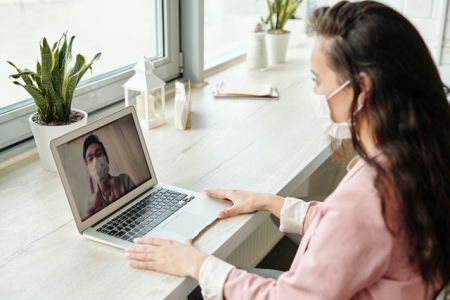 February 28, 2023
Last week, the United States Drug Enforcement Administration (DEA) announced proposed permanent rules for the prescribing of medications via telemedicine, expanding patient access to critical therapies beyond the scheduled end of the COVID-19 Public Health Emergency.
The proposed rules - developed with the U.S. Department of Health and Human Services (HHS) and in close coordination with the U.S. Department of Veterans Affairs - propose to extend many of the flexibilities adopted during the public health emergency with appropriate safeguards.
As stated in a release from the DEA, the proposed rules do not affect the following:
Telemedicine consultations that do not involve the prescribing of controlled medications.
Telemedicine consultations by a medical practitioner who has previously conducted an in-person medical examination of a patient.
Telemedicine consultations and prescriptions by a medical practitioner to whom a patient has been referred, as long as the referring medical practitioner has previously conducted an in-person medical examination of the patient.
DEA Administrator Anne Milgram was quoted in the release saying, "DEA is committed to ensuring that all Americans can access needed medications . . . The permanent expansion of telemedicine flexibilities would continue greater access to care for patients across the country, while ensuring the safety of patients. DEA is committed to the expansion of telemedicine with guardrails that prevent the online overprescribing of controlled medications that can cause harm."
HHS Secretary Xavier Becerra was also quoted, saying, "Improved access to mental health and substance use disorder services through expanded telemedicine flexibilities will save lives . . . We still have millions of Americans, particularly those living in rural communities, who face difficulties accessing a doctor or health care provider in-person. At HHS, we are committed to working with our federal partners and stakeholders to advance proven technologies and lifesaving care for the benefit of all Americans."
The full text of the proposals may be found here and here. The public has 30 days to review and comment on the proposals, which DEA will then consider before drafting final regulations.
Click here to access the relevant DEA release and for more information.