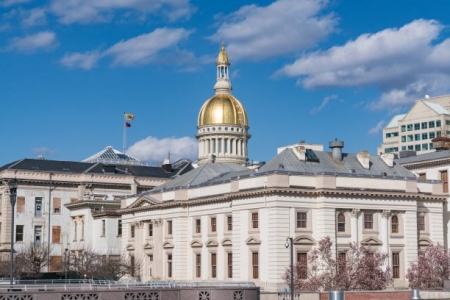 September 20, 2022
The New Jersey Office of the Attorney General has issued a Notice of Availability of Funds for Federal Fiscal Year (FFY) 2021 Comprehensive Opioid, Stimulant, and Substance Abuse Site-based Program (COSSAP) Category 2: Law Enforcement Assisted Diversion (LEAD) Sites.
The purpose of this funding opportunity is to develop and implement LEAD programs in six designated sites. As part of the project, the Department of Law and Public Safety (DL&PS) is seeking public-health oriented entities with experience coordinating and/or providing substance use and/or mental health services to implement LEAD programs in at least one of the following six municipalities:
Phillipsburg, NJ (Warren County)
Irvington, NJ (Essex County)
Elizabeth, NJ (Union County)
New Brunswick, NJ (Middlesex County)
Brick, NJ (Ocean County)
Bridgeton, NJ (Cumberland County)
DL&PS anticipates an award of $6,000,000 for the FFY21 COSSAP Category 2. Of this amount, DL&PS will make up to six awards in the amount of $909,744.16 available to public-health oriented entities that are capable and interested in developing and implementing LEAD programs in at least one of the six selected sites. These funds will be awarded to six sub-recipients on a competitive basis, pursuant to the quality of the applications submitted and the pending availability of federal funding. Funding decisions will be made to ensure the broadest and deepest level of planning, development, data collection, and review.
As stated in a press release on this initiative from the Office of the Attorney General, these six sites will give officers in those areas "discretion to forego criminal charges against individuals repeatedly engaged in low-level crimes driven by underlying issues of addiction, poverty, and/or mental health, and instead redirect them to community-based programs and services to address those issues."
Applications must be submitted before 4:00 p.m. ET on Monday, October 31, 2022. All applicants will be notified of their application status by December 1, 2022.
Click here to access the Notice of Availability of Funds for more information and instructions on how to apply, and click here to access the relevant press release from the Office of the Attorney General.