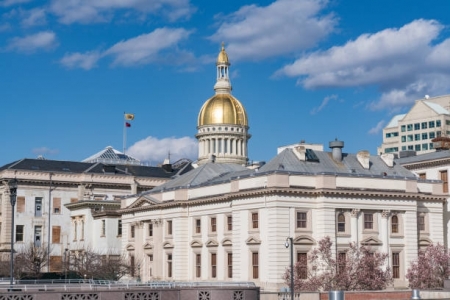 September 15, 2022
On September 7, 2022, U.S. District Judge Reed O'Connor ruled in favor of a group claiming that the Affordable Care Act (ACA), also known as Obamacare, requirements to cover HIV prevention drugs violate their religious freedoms. In his ruling, District Judge O'Connor also agreed that aspects of the federal government's system for deciding what preventative care is covered by the ACA is unconstitutional, potentially threatening access to other preventative care covered by the ACA.
Other examples of preventative care covered by the ACA that are threatened by this ruling are regular cancer screenings, testing and treatment for diabetes and depression, birth control, and vaccinations. The potential impact of this decision could be felt by 150 million Americans enrolled in health coverage through the ACA.
Brittany Holom-Trundy, Senior Policy Analyst, New Jersey Policy Perspective, was quoted on njspotlightnews.com saying, "This latest attack on the Affordable Care Act is discrimination masquerading as religious freedom. Denying access to preventive health care services ignores the basic tenets of public health and would disproportionately harm people of color and the LGBTQ community . . . This is like saying cars shouldn't have seat belts or air bags. There is no policy rationale for this, and people will die as a result."
In 2018, this same judge ruled that the entirety of the ACA was unconstitutional; however, the U.S. Supreme Court later struck down his decision.
While this decision is expected to be appealed, New Jersey is prepared to continue offering preventative care in the case that the ruling is upheld. In 2019, a number of bills were passed by the New Jersey Legislature. These include S.562, which requires health plans in the state to cover essential health benefits, which include preventative care; and S.3803, which requires health-insurance coverage for certain preventative services, like mammograms, at no out-of-pocket cost to patients.
Holom-Trundy was again quoted on njspotlightnews.com, saying, "[These laws make] the Garden State a safe haven for health care access even in light of these attacks on the ACA from other parts of the country . . . With this additional buffer to discriminatory challenges to the ACA, we can continue to build New Jersey into a state dedicated to health equity and freedom for all."
Click here to read more on this story.