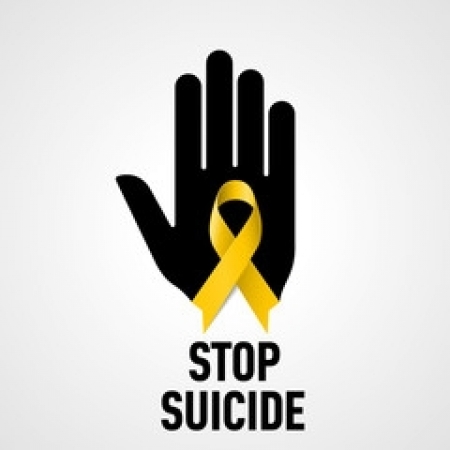 September 9, 2022
September Is National Suicide Prevention Month and National Recovery Month
Across the nation, drastic shortages of mental healthcare and substance use disorder (SUD) treatment professionals have resulted in only about 28% of the need for these services being met, according to a June 2022 report from the Kaiser Family Foundation. While New Jersey was found to have the highest percentage of need met (68.9%), the state, like all others, is experiencing a workforce crisis in its behavioral healthcare field, along with steep increases in the demand for services.
"Many individuals of all ages and in all ethnic, racial and cultural populations are achieving goals and enjoying a high quality of life as a result of mental healthcare, substance use treatment and support services they receive from the dedicated, compassionate providers throughout New Jersey's behavioral healthcare system," said Debra L. Wentz, PhD, President and CEO of the New Jersey Association of Mental Health and Addiction Agencies, Inc. (NJAMHAA). Several success stories are shared in the publication and videos of NJAMHAA's campaign, Diverse Faces, Many Lives: New Jerseyans Rely on Mental Health and Substance Use Services to Thrive. "NJAMHAA is proud of all its members, who empower hundreds of thousands of New Jersey residents to overcome challenges presented by substance use and mental health disorders. We know many more successes have been achieved and countless others are in progress. Everyone deserves opportunities to realize and reach their potential, and many need the invaluable support of behavioral health care to make such accomplishments possible."
"NJAMHAA is grateful that the FY2023 State Budget and the proposed FY2023 Federal Budget include significant funding increases to begin to expand and strengthen the behavioral healthcare workforce in New Jersey and throughout the country, in addition to supporting existing services and building the 988 Crisis Response System. These critical investments will help to start expanding access to services for everyone in need," Dr. Wentz added. "While the challenges to receiving care are always critical matters to address, September is a particularly meaningful time to increase focus on these issues, as it is National Recovery Month and National Suicide Prevention Month."