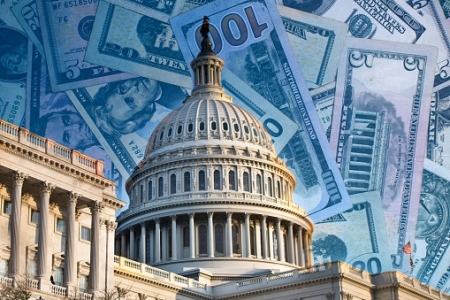 June 6, 2022
Today, the U.S. Department of Health and Human Services (HHS), through the Centers for Medicare and Medicaid Services (CMS), announced a one-year extension to the time that states will have to use American Rescue Plan (ARP) funding to enhance, expand, and strengthen home- and community-based services (HCBS) for people with Medicaid.
The initial deadline to use ARP funds for HCBS of March 31, 2024 has been extended to March 31, 2025. This extension aims to strengthen the healthcare workforce, help people receive care in the settings of their choice, and reduce unnecessary reliance on institutional care.
HHS Secretary Xavier Becerra was quoted in a CMS press release saying, "Everyone deserves the dignity to live in their own homes and communities, and the Biden-Harris Administration is committed to protecting that right . . . Thanks to extended funding from President Biden's American Rescue Plan, we are expanding home- and community-based services for millions of aging Americans and people with disabilities across the country. We are working hand-in-hand with states to ensure they have the time and support they need to strengthen their home care systems and workforce."
All states must receive approval from CMS for their plans to use ARP funding. New Jersey has received partial approval by CMS of its spending plan that was submitted in 2021. Following are components of New Jersey's plan and their current status:
$591 million to support rate increases for personal care providers, including self-directed workers, increases for support coordinators, a rate increase for assisted living provider and incentives for nursing facility transition - Already approved and implemented
$42 million to implement tiered rate increases for assisted living providers, enhancement to the "no wrong door" system, relief for traumatic brain injury providers and development of the home health workforce - Already approved and currently being implemented
$145 million dedicated to person-centered planning, behavioral health interoperability, a rate increase for applied behavior analysis, intensive mobile I/DD services for children, the healthy homes initiative and a rate increase for the Jersey Assistance for Community Caregiving program - Awaiting approval
Click here to read the full CMS press release and for more information.