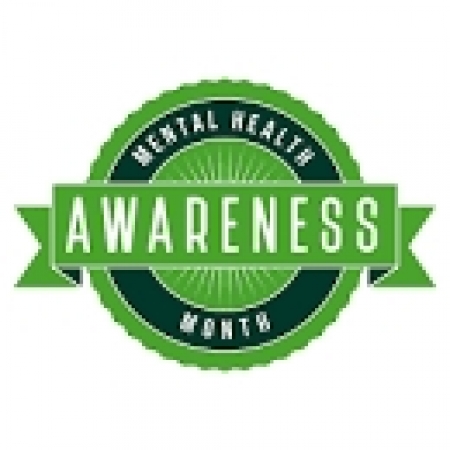 May 23, 2022
Open conversations about mental health that have occurred as a result of the pandemic are helping to eliminate stigma, which is the greatest factor that prevents individuals from seeking help. An extremely powerful tool is sharing experiences with mental health challenges, as well as substance use, which often is a form of self-medication to cope with depression and anxiety.
"Stigma persists despite increased knowledge about mental illnesses and substance use disorders. It's great that there is now more public awareness and open discussion about mental illnesses, especially as the demand for services has increased drastically during the pandemic and will likely continue to increase. However, much more work needs to be done and more resources are required," said Debra L. Wentz, PhD, President and CEO of New Jersey Association of Mental Health and Addiction Agencies, Inc. (NJAMHAA) and Chair of the Governor's Council on Mental Health Stigma.
"Stigma is evident when people are defined by their mental illness. Encouraging use of first person language - for example, 'people with mental illness', rather than 'the mentally ill' and 'person with schizophrenia', rather than 'schizophrenic' - is an important strategy to help eliminate stigma and discrimination," Dr. Wentz stated.
In addition to the facts about mental illnesses, substance use disorders and non-stigmatizing language, education should include individuals' personal stories. "I have witnessed many discussions about mental health struggles that were started by one person sharing experiences with depression and anxiety and, most important, how effective treatment and self-care that helped them to recover. No one is alone in having these difficulties themselves or observing them in people they care about, and encouraging conversations ends the disheartening feeling of loneliness. It also encourages people to seek help and help themselves," said Shauna Moses, NJAMHAA's Vice President of Public Affairs and Member Services.
"I had self-stigma due to lack of education and as a result, I initially resisted seeking help for depression. My reasoning at the time was that I lost someone very close to me to suicide, so I expected to be sad for a long time and I didn't think talking about it would make a difference. Not only did I not understand therapy, but I also didn't understand the role of antidepressant medication. I assumed it would stop me from mourning the way I should," Moses said. "Years after being diagnosed with depression, I had a mental health crisis and attempted to take my life. By then, I was working at NJAMHAA for several years and I had learned from our members about mental health services. So, when I had the miraculous breakthrough about needing to get help rather than trying to end my life, I went to Carrier Clinic, where I underwent a major transformation. They helped me through that darkest phase, and I watched other patients transform right before my eyes."
Moses shares her story through her work at NJAMHAA and volunteer work as a Board member of Attitudes In Reverse® (AIR™), a Princeton-based nonprofit that provides mental-health and suicide-prevention education for students from elementary school through college. "It does me a world of good to know that I'm helping others, even if it's in just one small way," Moses said. "I'm fortunate to have these opportunities through my work with NJAMHAA and AIR. Working on NJAMHAA's Diverse Faces, Many Lives campaign is one of many rewarding projects that I believe is achieving a profound impact," she said.
In addition to a video in which Moses shares her story, NJAMHAA's campaign features Tamika Walton, a former client and current employee of Youth Consultation Service, and Miguel Torres, a volunteer for Collaborative Support Programs of NJ and SERV Behavioral Health System. In another video, Susan Loughery, MBA, NJAMHAA Board Chair and Associate Executive Director of Catholic Charities, Diocese of Trenton (CCT), shares the story of a client who expressed a belief that she and her baby would not be alive if they were not connected with CCT's For Baby and Me program. Click here to access all of these videos.
"These inspiring success stories are examples of the tens of thousands of New Jerseyans who incarnate the positive impact of mental health and substance use treatment and support services and self-help, all of which empower individuals to achieve their full potential," Dr. Wentz stated. "Our campaign underscores the fact that increased, ongoing funding and parity in insurance coverage are essential to give many more individuals opportunities to overcome mental illnesses and addictions and live the healthiest and most meaningful lives possible."
"Individuals who are in recovery and in peer support roles in mental healthcare and substance use treatment programs are contributing to the elimination of stigma, as well as achievement and maintenance of recovery for themselves and the individuals they help. They serve as role models for beginning and persevering in treatment and of practicing self-care and positive coping strategies," Dr. Wentz added.
To search for mental healthcare and substance use treatment service providers, visit www.njamhaa.org and in the "About Us" menu, click on "Member Directory," which can be searched by county or city.