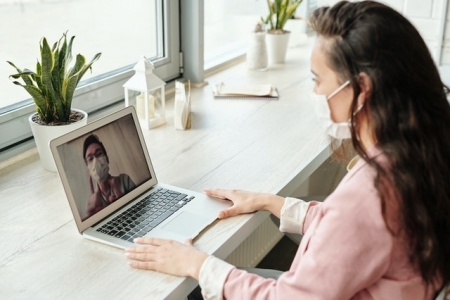 May 5, 2022
While the expansion of telehealth services has improved access to care for many Americans, it has also ushered in a new set of challenges for others. One such issue relates to individuals who don't speak English and others who have limited English speaking skills facing https://language barriers throughout the process, despite federal protections aimed at combatting such issues.
According to U.S. Census data, more than 5 million U.S. households speak limited English, which represents about 4% of total national households. Dr. Elaine Khoong, an Assistant Professor of Medicine at University of California, San Francisco (UCSF), stated that patients with limited English speaking skills can face challenges at every step of the telehealth process: scheduling appointments, getting onto telehealth software, and bringing medical interpreters to the visits, for example.
The issue of bringing an interpreter or translator during telehealth visits is one that is embedded in many programs because of the fact that telehealth visits are designed to be one-on-one, so the software used is not made to bring a third person into a conversation virtually. As reported on modernhealthcare.com, some clinical staff are using workarounds,, such as calling interpreters and putting them on speakerphone during virtual visits, to help bridge the https://language gap.
In a survey conducted by the Rand Corporation, it was discovered that nearly half of all clinician respondents thought that the quality of telehealth care for patients with limited English skills was lower than for those who spoke English well.
Mara Youdelman, a Managing Attorney at the National Health Law Program, stated that the Affordable Care Act and the Civil Rights Act of 1964 are the main federal laws that have been interpreted to require https://language services for non-English speaking patients. She was quoted on modernhealthcare.com saying, "I would love to see more explicit guidance-and even a 'how-to' guide-be put together for specific programs and activities" regarding telehealth https://language services.
Click here to read more on this story.