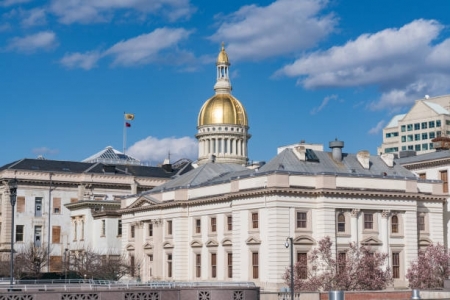 April 11, 2022
Yesterday, Governor Phil Murphy announced his nomination of Cari Fais, who currently serves as Chief of the Opioid Abuse Prevention and Enforcement Unit in the United States Attorney General's Office for the District of New Jersey, to become the new Director of the New Jersey Division of Consumer Affairs. The Director of the Division oversees a staff of more than 500 professionals who enforce consumer protection laws in New Jersey, and support many professional licensure boards. Fais' nomination will be submitted to the state Senate, and she will assume the role of Acting Director in the coming weeks as she awaits a formal vote.
As quoted on insidernj.com, Governor Murphy stated, "Cari has demonstrated exemplary leadership and an unwavering commitment to public service throughout her career. Her extensive experience and expertise, including her efforts to investigate and prosecute drug manufacturers responsible for our state's opioid crisis, make her the ideal fit for this position. It is my honor to nominate her as Director of the Division of Consumer Affairs and I look forward to her confirmation by the Senate."
Fais was also quoted saying, "I am honored by the opportunity to serve as the next Director of the Division of Consumer Affairs . . . I thank Governor Murphy and Acting Attorney General Platkin for entrusting me with this responsibility to help create a safer and fairer New Jersey. I look forward to working with the dedicated public servants in the Division to protect the health, safety, and financial security of New Jersey's residents."
In her current role, Fais leads a 15-member team responsible for the investigation of manufacturers, distributors, pharmacies, and medical professionals engaged in the diversion of opioids. She received her Bachelors of Arts degree from George Washington University, summa cum laude, and received her Juris Doctor degree from Columbia Law School. Before law school, Fais provided crisis and long-term counseling to victims of sexual assault and domestic violence at Womanspace in Trenton, and worked as a victim witness counselor for domestic violence victims at the Mercer County Prosecutor's Office.
Click here to read more on this story.