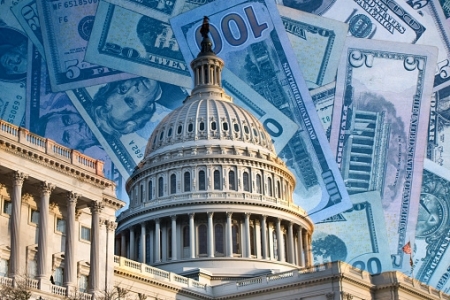 February 10, 2022
On Monday, February 7, House Democrats introduced and the House of Representatives voted to pass a third consecutive continuing resolution (CR) to keep the government funded through March 11, and to give Congress more time to complete a fiscal year 2022 omnibus spending bill. The current CR funding the federal government is set to expire less than two weeks from now, on February 18.
The House approved the CR by a vote of 272 to 162. House Appropriations Committee Chair Rep. Rosa DeLauro (D-CT), who introduced the bill, was quoted on npr.org describing the CR as a mechanism to keep the government "up and running while Congress completes our important work."
The resolution now heads to the Senate, where it is expected to pass. Senate Majority Leader Chuck Schumer (D-NY) was quoted saying on the Senate floor, "While negotiations on a full-year funding agreement continue, we will in the meantime avoid a pointless and costly government shutdown . . . This CR provides a little more time to reach a deal for a spending package. It is the responsible and prudent path forward that eliminates the risk of a shutdown." Senate Minority Leader Mitch McConnell (R-KY) was quoted on npr.org calling the passage of the temporary funding measure "an obvious, commonsense step."
The third CR keeps funding at current levels and provides additional spending for the Department of Defense to respond to water contamination in Hawaii; extending the temporary emergency scheduling order categorizing fentanyl as a Schedule I substance; and extending the current federal medical assistance percentage (FMAP) for certain territories.
House Majority Leader Steny Hoyer (D-NY) was quoted on npr.com saying, "The continuing resolution passed by the House today reflects our Majority's determination to ensure that the work of government is not disrupted by a shutdown . . . We cannot, however, simply allow the government to operate under last year's funding levels for the remainder of the 2022 Fiscal Year."
Click here to read more on this story, here to access the legislative text of the CR in the House, and here for a section-by-section summary of the CR.