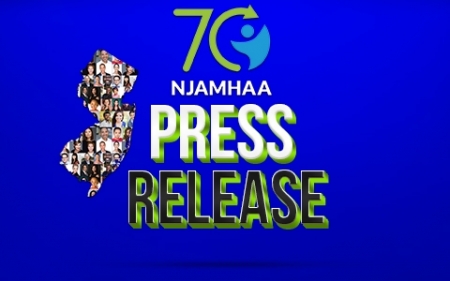 March 15 to 21 Is Brain Awareness Week
March 15, 2021
While there are things that currently remain unknown about COVID-19, it is known that it impacts mental health and brain health. Research from the Ann & Robert H. Lurie Children's Hospital of Chicago has found that neurological complications of COVID-19 resemble immune-mediated patterns of disease that involve nerves, the spine and the brain. Susan Palasis, MD, who is Division Head of Neuroradiology at the hospital, stated that attention to the neurological effects of COVID-19 can facilitate accurate diagnosis, mitigate disease and prevent morbidities and mortalities. Additionally, imbalances in neurotransmitters can cause issues such as loss of mental focus (also called "brain fog"), fatigue and insomnia. These are also symptoms that are associated with individuals who have or are recovering from COVID-19. Therefore, it is important to consider the brain when thinking about COVID-19.
Another neurological impact of COVID-19 is mental health. Happiness, enthusiasm, resilience and optimism involve the ventral striatum, amygdala and the orbitofrontal cortex of the brain. Studies show that people with higher levels of ventral striatum activity show greater levels of well-being and lower levels of cortisol, which is a steroid hormone that is associated with stress. With lower cortisol levels means there are lower levels of anxiety. Neurotransmitters such as dopamine, gamma-Aminobutyric acid (or GABA), serotonin and glutamate, are also involved in positive emotional processing. Therefore, neurotransmitters can also have an impact on mental health. For example, in schizophrenia, there is an impairment of dopamine-containing neurons that result in disturbances in thinking and emotional reactions. Neurotransmitters can also play a role in the development of substance use disorders. For example, opiates mimic peptide substances in the brain that act as neurotransmitters called endorphins, which cause sensations of pleasure and sleepiness. The substances are then needed to replace endorphins that would otherwise be naturally produced in the brain.
"Brain health is integral to mental health. Wellness interventions, such as exercise, mindfulness, nutrition, social connectivity and sleep, can promote resilience in the brain. Wellness and resilience can result in adaptive stress responses, rapid stress recovery and low susceptibility to stress-related psychopathy. Interventions in areas of wellness can benefit some clinical situations related to the brain. With what we know and with what we may discover about COVID-19, these practices should be considered to promote recovery. That is why it is critical to consider brain health while addressing the impacts of COVID-19," said Debra L. Wentz, PhD, President and CEO of the New Jersey Association of Mental Health and Addiction Agencies, Inc. (NJAMHAA).
Brain Awareness Week will take place from March 15th to March 21st this year. Brain Awareness Week was founded by the European Dana Alliance for the Brain and the Dana Alliance for Brain Awareness in 1996 with the goal of bringing academics, government, advocacy organizations and professional organizations together to discuss brain research for treatment and prevention, as well as potential cures for brain and neurological diseases and disorders. The goal of this collaboration is to ensure better quality of life for individuals of all ages. The Dana Alliance for Brain Awareness partners with universities, hospitals, medical research facilities, schools, corporations and other organizations for Brain Awareness Week. During this week, partners are asked to present their perspectives and messages about the brain, such as an interest in a specific disease or disorder, concern for early childhood development or a focus on aging. Organizations that would like to partner with the European Dana Alliance for the Brain and the Dana Alliance for Brain Awareness or who are interested in learning more about Brain Awareness Week can click here.